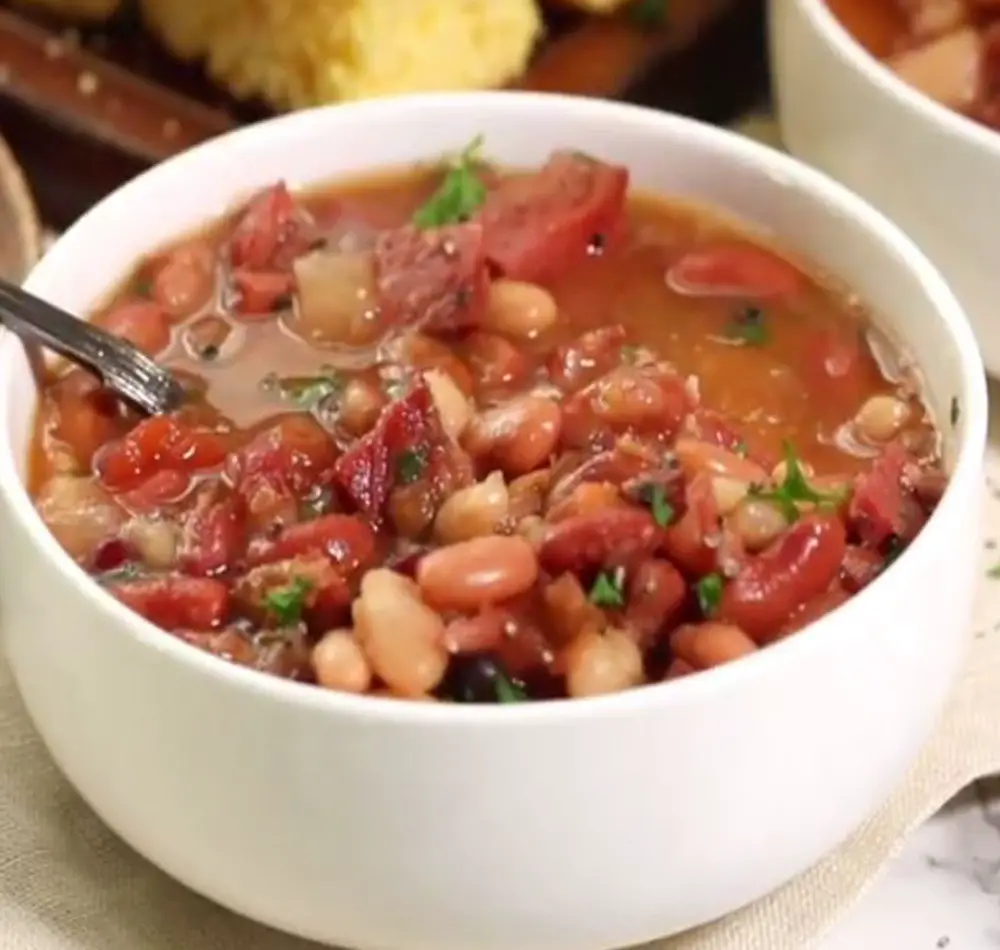 This slow cooker ham and beans soup is what to cook on a chili day. It takes just minutes to prepare and cooks effortlessly in your slow cooker all day long. with No-soaking required, this slow cooker ham and beans soup can be one of your all-time favorite foods when the weather calls for hearty foods.
INGREDIENTS:
8 cups low sodium chicken broth can sub water, beef, or vegetable broth for added flavor
1 leftover ham bone with meat or ham hocks, diced ham or
1 lb. cooked sausage
1 clove garlic minced
1 teaspoon chili powder (optional)
1 15 oz can diced tomatoes
1 lemon juiced
1 onion diced
1 package Hurst's 15 Bean Soup
Optional: Hot sauce or crushed red pepper to taste
---
HAM AND BEAN SOUP INSTRUCTIONS:
1 ) After rinsing and draining the beans, sort any unwanted debris and set it aside.
2 ) In a slow cooker, place beans, diced ham, onion, broth, garlic, and chili powder. (you can use ham bone instead of diced ham)
3 ) Cook for 7-8 hours on low (or 4.5-5 on high) or just until beans are tender.
4 ) Once your beans are soft and tender if you used the hambone remove it and chop any meat left on to add it back to the pot.
5 ) Stir in diced tomatoes, Ham Flavor packet, and lemon juice.
6 ) Cook for an additional 30 minutes.