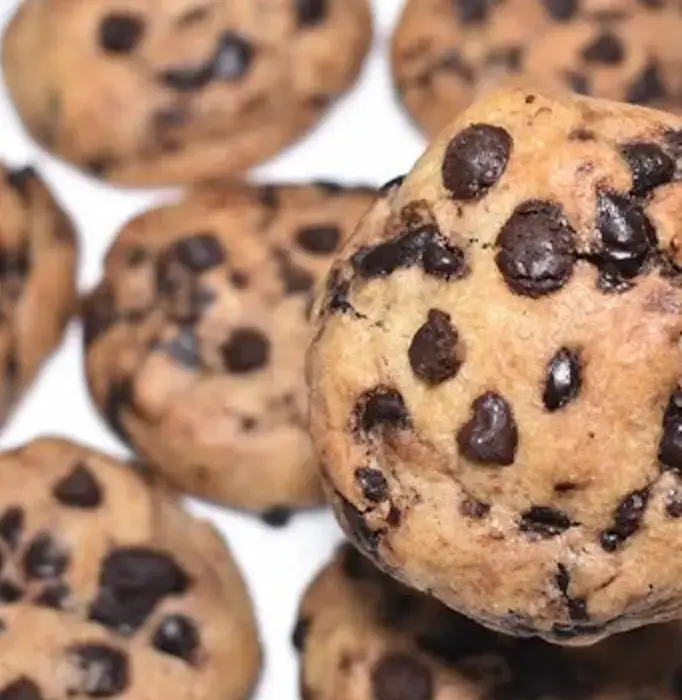 The Ultimate Chocolate Chip Cookies: A True Taste of Perfection
Introduction:
Prepare to experience the epitome of cookie delight with The Ultimate Chocolate Chip Cookies. These cookies are not just your ordinary treats; they're the result of careful crafting, the finest ingredients, and a touch of baking magic. Get ready to savor the perfect balance of chewiness, richness, and that irresistible melty chocolate goodness.
Why Choose The Ultimate Chocolate Chip Cookies?
The Ultimate Chocolate Chip Cookies redefine the art of cookie-making. With their perfectly golden edges, soft centers, and the harmonious mingling of premium chocolate chips, these cookies are the embodiment of pure baking pleasure.
Ingredients:
1 cup unsalted butter, softened
3/4 cup granulated sugar
3/4 cup packed brown sugar
1 teaspoon vanilla extract
2 large eggs
2 1/4 cups all-purpose flour
1 teaspoon baking soda
1/2 teaspoon salt
2 cups high-quality chocolate chips (semi-sweet, milk, or a combination)
1 cup chopped nuts (optional)
Flaky sea salt for sprinkling (optional)
---
Instructions:
Step 1: Preheat and Prep Preheat your oven to 375°F (190°C) and line baking sheets with parchment paper.
Step 2: Cream the Butter and Sugars In a large mixing bowl, cream together the softened butter, granulated sugar, packed brown sugar, and vanilla extract until the mixture is light and fluffy.
Step 3: Incorporate the Eggs Add the eggs, one at a time, beating well after each addition until fully incorporated.
Step 4: Combine Dry Ingredients In a separate bowl, whisk together the all-purpose flour, baking soda, and salt.
Step 5: Mix Dry Ingredients into Wet Mixture Gradually add the dry ingredient mixture to the wet ingredients, mixing until just combined. Be careful not to overmix.
Step 6: Add Chocolate Chips and Nuts Gently fold in the high-quality chocolate chips and chopped nuts (if using). This is where the magic happens—the cookie dough is taking shape!
Step 7: Scoop and Bake Using a cookie scoop or a spoon, drop rounded tablespoons of cookie dough onto the prepared baking sheets, leaving space between each for spreading.
Step 8: Bake to Perfection Bake the cookies in the preheated oven for about 9-11 minutes, or until the edges are golden brown and the centers are still slightly soft.
Step 9: Let Cool and Enjoy Remove the cookies from the oven and let them cool on the baking sheets for a few minutes before transferring them to a wire rack to cool completely. If desired, sprinkle a touch of flaky sea salt on top while they're still warm.
Step 10: Dive In! Once cooled, it's time to indulge in The Ultimate Chocolate Chip Cookies. Savor the perfect blend of textures and flavors that will undoubtedly make these cookies your new favorites.
Conclusion:
The Ultimate Chocolate Chip Cookies are not just baked goods; they're a masterpiece of flavor and texture. With their golden edges, tender centers, and the delight of premium chocolate, these cookies are a testament to the joys of baking done right. Whether enjoyed with a glass of cold milk or as a sweet treat any time of day, these cookies are a true testament to the art of creating something truly special in your own kitchen.
Sharing is caring!