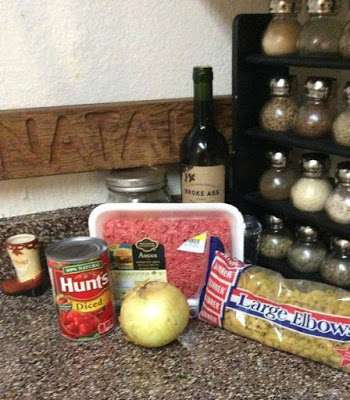 This is such an EASY recipe! Only 4 ingredients!! This only costs about $5.00 and feeds up to EIGHT people! Great leftovers too!!
Ingredients
1 lb ground beef
1 medium onion (chopped)
1 can diced tomatoes (14.5 oz)
1 bag large elbow noodles (cooked) I only use about 1/3 of the bag
Salt & Pepper to taste
Directions
Brown ground beef and onions together in a big ole pot
Add salt & pepper
Add can of tomatoes with juice
Add cooked noodles
Let simmer on low for about 20 minutes to let the flavors mingle, stir every couple minutes!
Enjoy!!