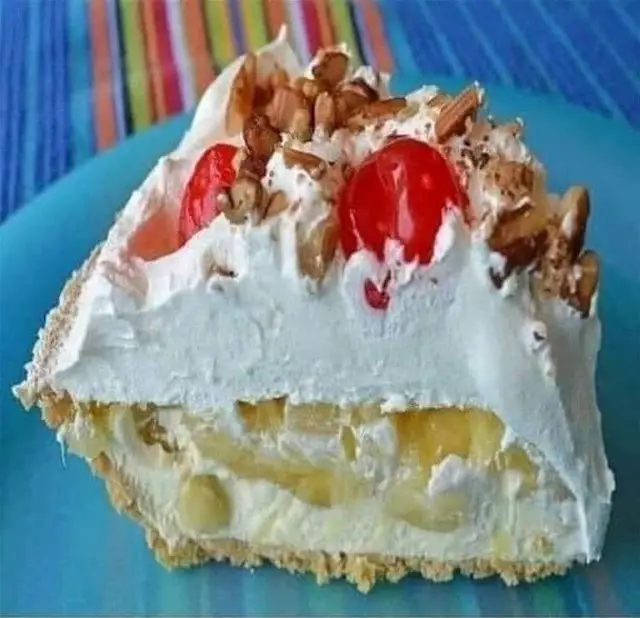 *ingredients:
°2 c graham crackers
°1 stick butter
°4 banana
°1 can drained crushed pineapple
°2/3 cup cream cheese
°2 cups confectioners' sugar
°2 cups sliced ​​strawberries
°1 tablespoon frozen, shaken
°1 jar maraschino cherries
° 2 c chopped walnut
---
*Methods  :
Melting 1 stick butter & mixing with 2 c graham cracker. Placing in bottom of  9″ * 13″ baking pan.
Mixing cream cheese with confectioners' sugar use an mixer. Beating well and pour on graham cracker crust.
Drain crush pineapple well & placing on top of sugar/egg layer, & layer banana and strawberry tranches in layers. Next, covering this with leather. Strain out maraschino cherrie and placing them either randomly or on top every serving. Sprinkling walnuts on face. Refrigerate about 2 hours before serve.
Enjoy !