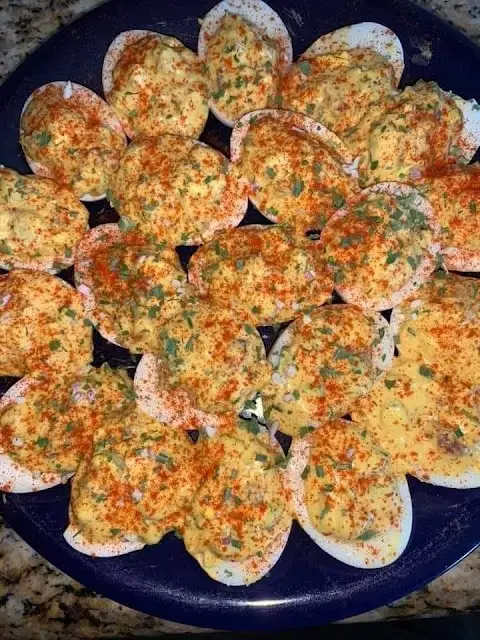 * Ingredients :
°large eggs (hard-boiled, cooled and halved)
°6 slices of bacon (crispy cooked and crumbled)
°2 teaspoons of fresh chives
°2 teaspoons of white vinegar
°2 tablespoons finely grated mild cheddar cheese
°1⁄4 cup sour cream or 1⁄4 cup buttermilk
°paprika
*DIRECTIONS
Transfer the egg yolks from the halves to a mixing bowl and combine with the remaining ingredients.
Add sour cream or buttermilk last and use more as needed to achieve desired sweetness.
Divide the yolk mixture in half. The volume will have increased considerably, so pile it high and "dust" it with a sprinkle of paprika.
Enjoy !