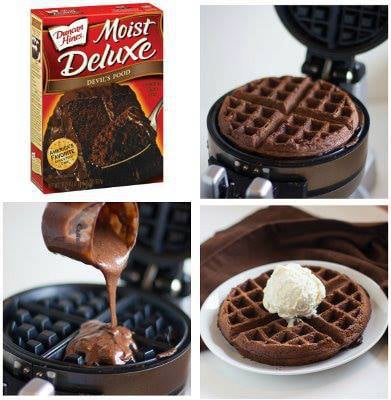 Simple and easy ! My whole family loves this recipe so much. If it were for them, I'd be making this every day! Give it a shot, you'll love it!To Make this Recipe You' Will Need the following ingredients:
I love those recipes that we all grew up with, they are just too good to miss out on.
You Need:
Any boxed cake mix you'd like
(Red Velvet, Devil's Food, Strawberry, Chocolate, etc.)
---
Directions:
Follow directions on the cake box to make the mix and simply make your waffles with a waffle maker instead of baking a cake in the oven!
The add your own toppings
fresh fruit
ice cream
nuts
cherries
sprinkles
fudge, caramel, or strawberry drizzle
Enjoy!