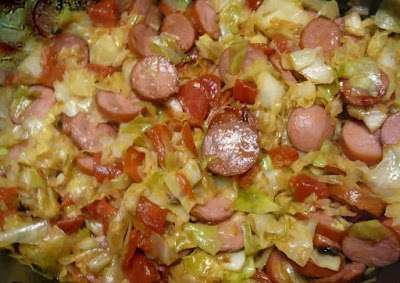 Ingredients:
One lb smoked sausage, cut into small pieces
One head of medium size chopped cabbage
1⁄4 teaspoon cayenne pepper
One large diced onion
Salt and black pepper to taste
Directions:
In a large saucepan, brown sausage over medium heat.
Add onion and saute for about 4 minutes.
Add cabbage and cover.
Cook for about 50 minutes and stirring occasionally.
Uncover and add spices
Cook for more additional 5 minutes.
Serve immediately.