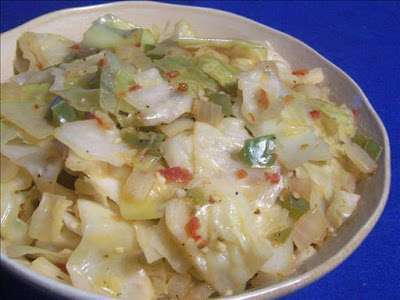 1/16 teaspoon oregano
1/8 teaspoon salt
1/2 teaspoon cajun seasoning
1/4 teaspoon black pepper
1/4 teaspoon red pepper
1 cabbage, cut in small pieces
1 tablespoon chopped jalapeno pepper
1/8 cup butter
1/3 cup chopped onion
1/3 cup chopped bell pepper
Directions
Combine all ingredients except butter in a bowl.
Melt the butter over low heat in a large saucepan.
Stir in the cabbage mixture.
Cook, stirring occasionally, for 8-10 minutes.