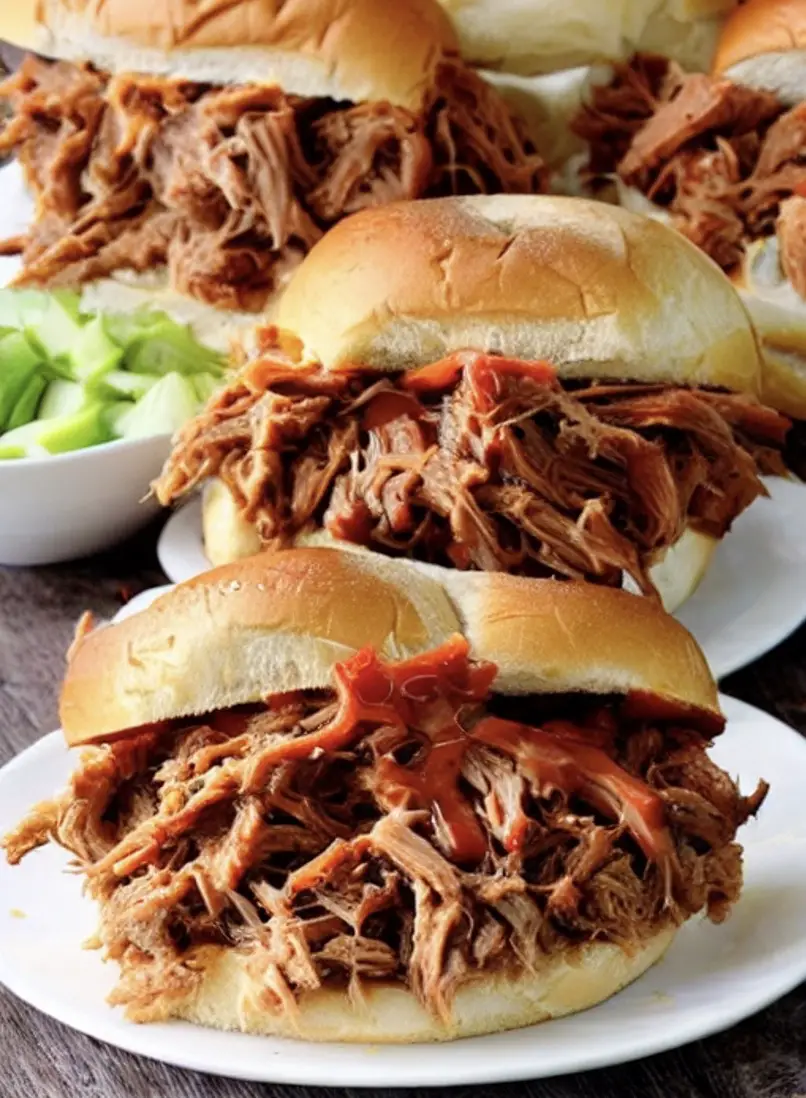 Ingredients
2 pounds pork shoulder or butt
Salt and black pepper to taste
1 cup BBQ sauce
4 crusty rolls
Fresh cilantro leaves for garnish (optional)
Instructions
Season the pork with salt and black pepper.
Place the pork in a slow cooker and pour BBQ sauce over it.
Cook on low for 6-8 hours or until the pork is tender and easily shreds.
Shred the pork in the slow cooker with two forks and mix it with the BBQ sauce.
Slice the crusty rolls in half lengthwise.
Pile the BBQ pulled pork on the bottom halves of the bread.
Garnish with fresh cilantro leaves if desired.
Place the top halves of the bread on the sandwiches.