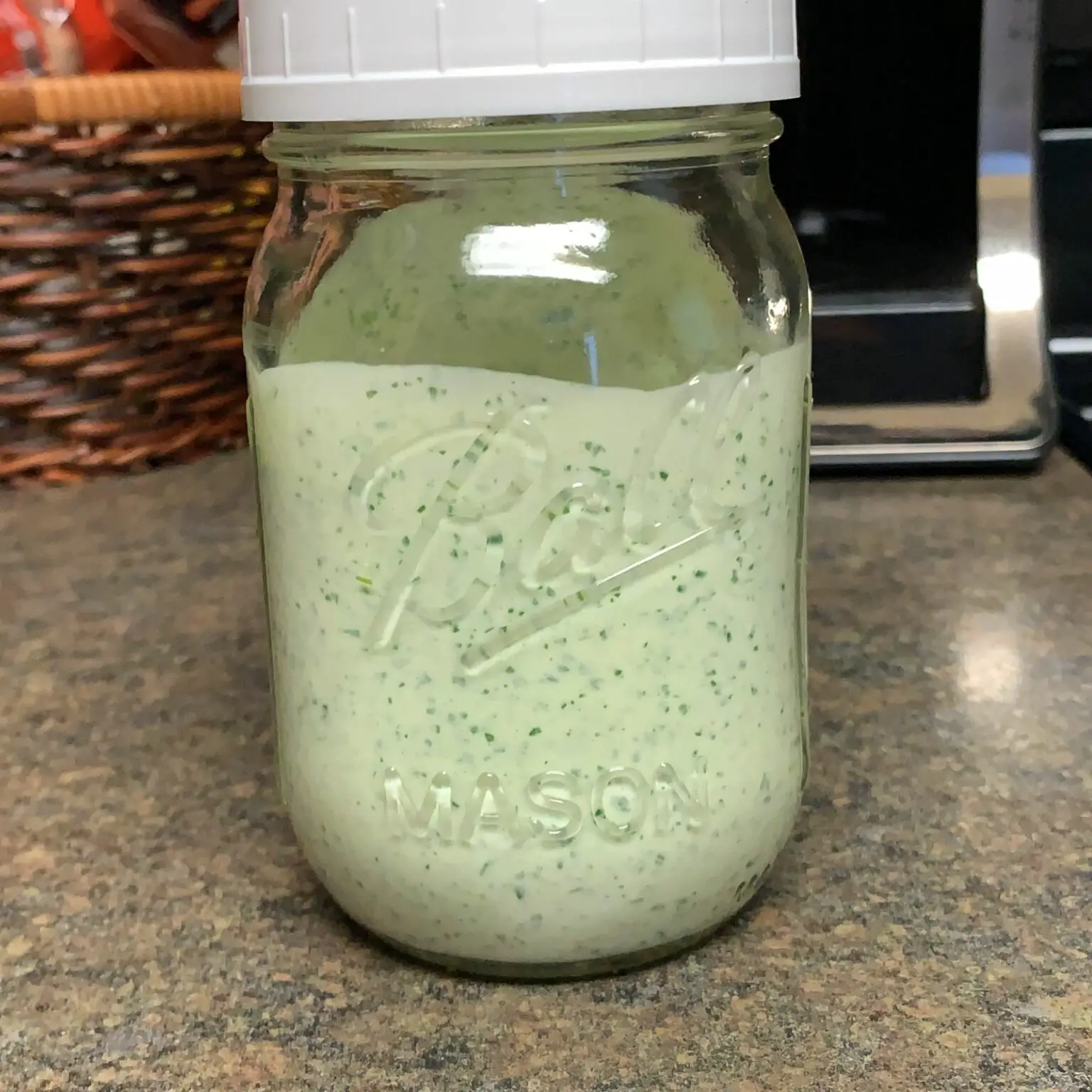 Put this Jalapeno Ranch Dressing on everything! It's the best veggie dip, salad dressing, or spicy sauce to add to any meal with just one step!
I love to snack on vegetables when it is nice outside, but I also love to dip them in something yummy. I found Jalapeno Ranch Dressing and immediately fell in love! It's a delicious veggie dip, but I love it just as much on a hearty taco salad.
It is fresh, tasty, and the perfect addition to a veggie tray. It has a twist on traditional ranch dressings and it has been a big hit with everyone that has tried it!
I have doubled and tripled the recipe and it disappeared quickly both times. Not only is this homemade jalapeno ranch dressing delicious, but it is also really easy to make. I will be making this dip many times this summer!
Ingredients
¼ cup low-fat buttermilk
¼ cup low-fat mayonnaise
1 jalapeno stemmed and seeded
1 clove garlic
1 green onion
1 tablespoons lime juice (1/2 lime)
1 handful cilantro
Salt and pepper to taste
---
Instructions
Place everything in a food processor and puree until smooth. Season with salt and pepper to taste and blend once more time.
Notes
This dressing will keep for 5-7 days in an airtight container in the fridge.
Nutrition
Serving: 2tablespoons | Calories: 107kcal | Carbohydrates: 16g | Protein: 3g | Fat: 5g | Saturated Fat: 1g | Polyunsaturated Fat: 1g | Monounsaturated Fat: 1g | Cholesterol: 3mg | Sodium: 601mg | Potassium: 181mg | Fiber: 1g | Sugar: 6g | Vitamin A: 1358IU | Vitamin C: 29mg | Calcium: 29mg | Iron: 1mg