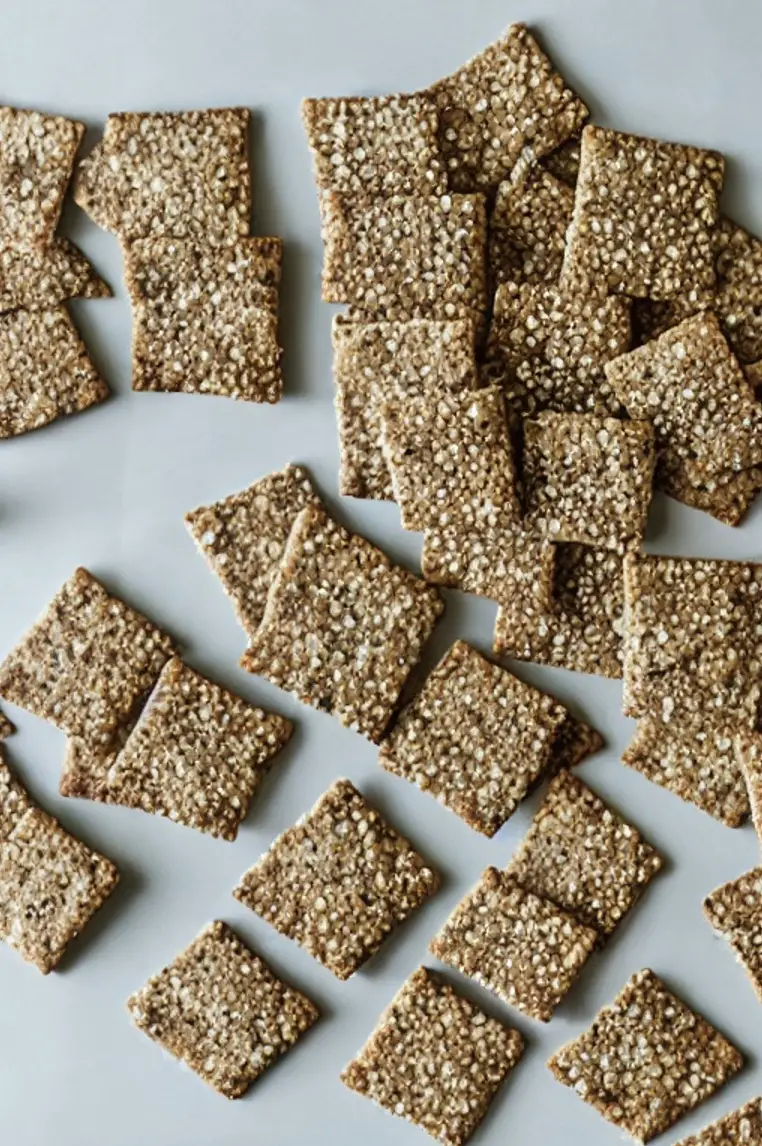 Ingredients
1 cup quinoa flour
1/4 cup chia seeds
1/4 cup flaxseed meal
1/4 cup sesame seeds
1/4 tsp salt
1/2 tsp garlic powder
1/2 cup water
2 tbsp olive oil
Instructions
Combine quinoa flour, chia seeds, flaxseed meal, sesame seeds, salt, and garlic powder in a bowl.
Add water and olive oil, mixing until it forms a dough.
Place the dough between two sheets of parchment paper and roll it out to your desired thickness.
Use a knife or pizza cutter to cut the dough into squares or desired shapes.
Transfer the cut crackers onto a baking sheet lined with parchment paper.
Bake at 350°F (175°C) for 15-20 minutes.
Allow the crackers to cool on a wire rack.
Store your crackers in an airtight container.