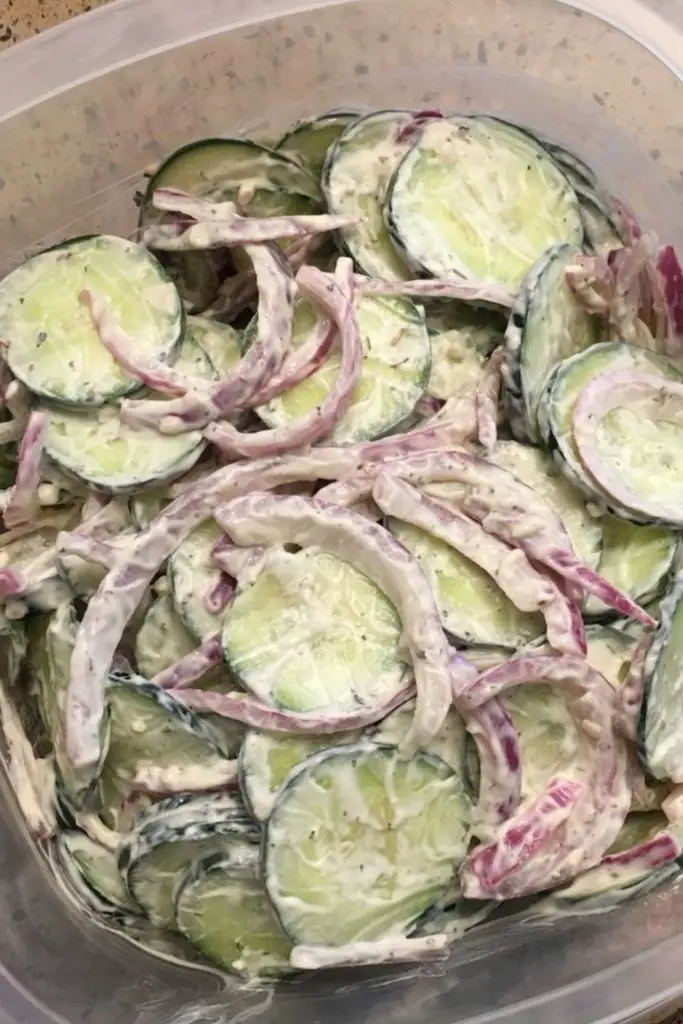 I've had this dish many times at cookouts and potluck dinners, but this is the first time I made it.
Ingredients:
1 cup sour cream
1/4 cup sugar
2 tablespoons tarragon vinegar
1 teaspoon dill weed
1/2 teaspoon salt
1/4 teaspoon black pepper
4 large cucumbers peeled, sliced thin
1 large white onion sliced very thin
---
Directions:
In a mixing bowl, whisk together sour cream, sugar, vinegar, dill, salt and pepper.
In a separate large mixing bowl, toss together cucumbers and onions.
Pour sour cream mixture over cucumber/onion and mix together.
Chill at least 4 hours before serving.