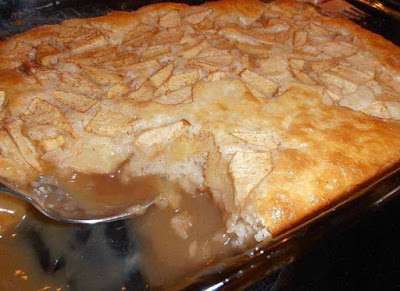 If you feel like having a nice and sweet dessert, I have just the thing for you! An amazing caramel apple cobbler that will make you want more! Check it out.
You'll Need:
1 ½ cups of bisquick baking mix.
⅔ cup of white sugar.
½ cup of whole milk.
¾ cup of packed brown sugar.
½ tsp of cinnamon.
2 peeled and chopped apples.
1 cup of boiling water.
How to:
In a bowl, mix together the baking mix and sugar with milk until well combined.
In a greased 9×9 pan, pour the batter and top with the apples.
Sprinkle the brown sugar and cinnamon mixture over the top and top with the hot water.
In a preheated oven to 350°, bake for 1 hour.
Enjoy!
Simple, easy and sweet! This caramel apple cobbler is very sweet, be careful not to have too much!